Circle K employee sues gas station that fired her for confronting shoplifter
A longtime Colorado convenience store employee is suing for alleged wrongful termination after she was fired for confronting an armed shoplifter.
The 75-year-old former Circle K clerk, Mary Ann Moreno, argued she was justified in confronting the knife-wielding suspect and briefly touching him when he came behind the counter to steal cigarettes.
The company then fired Moreno after 18 years of employment, citing its "Don't Confront and Chase" policy, which instructs employees to refrain from confronting customers suspected of theft for safety purposes.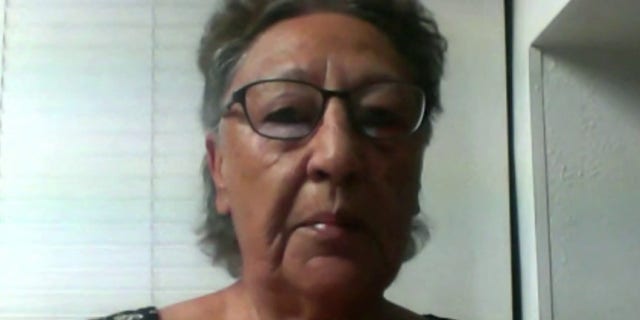 "Mary Ann was acting in self-defense. She thought she was getting attacked by someone who was wielding a knife," Moreno's attorney Iris Halpern told "Fox & Friends First" Monday. "I think it's instinctual to try and push someone away when you think you're getting attacked, and I think that's not the same thing as vigilante justice or anything like that.
"This is someone who was terrified that they were going to get attacked… she's a victim of a crime, and people shouldn't be penalized for being victims of crimes."
Security camera footage from October 2020 shows Moreno putting her hands on Tyler Wimmer, who requested that Moreno give him a pack of cigarettes for free.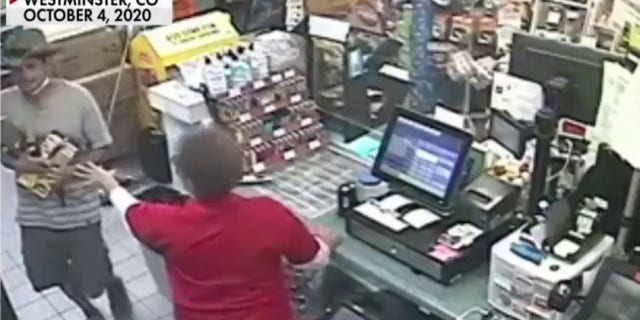 "He said, 'The other girls [employees] give them to me,' but I told him, 'I'm sorry, I can't do that.'" Moreno explained. "He started to dart out through the north door, and I kind of relaxed, and I stood behind the register. All of a sudden, he turned, and I thought he was going to go out the south door, and, all of a sudden, he was on me, and I kind of freaked out and pushed him."
Moreno immediately called the police and her manager after Wimmer fled the scene.
A customer who was inside the store during the incident, Larry Wagner, walked outside and dialed 911 as soon as he saw Wimmer wielding the knife, according to FOX 31 in Denver. Wimmer was later taken into custody.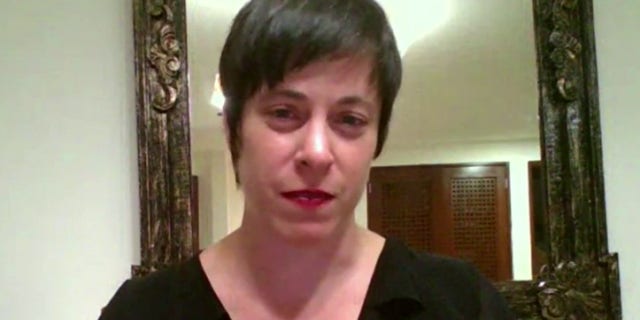 Wagner told the outlet, "He was scary. And like I said, I wish I would have stayed in the store for Mary's sake, but I didn't. But I was like, I need to go call 911."
He criticized Circle K for terminating Moreno, adding, "I think they need to reevaluate their policy. If you care about your employees."
Circle K's handbook states, "At no time do you get into a verbal confrontation with any customer and/or person(s) you suspect of theft. This policy is for your protection and for the safety of everyone."
Moreno maintains her belief that she did not violate the gas station's policy and shared how she reacted to being fired.
"I was upset because I had put a lot of years with this company. I worked hard for them. If they needed me, if somebody called in, I was there for them…"
To view the article in it's entirety, visit www.foxnews.com.